The Google Pixelbook 12in" multi-Touch 2-in-1 Chrome book is the first Chrome book to include Google Assistant, which can help you answer questions, get things done, manage your schedule, and more. It can be accessed by a dedicated hotkey or voice activation using the phrase 'Ok Google.'
Google pixelbook 12in is highly versatile depending on your needs, owing to its 2-in-1 design, which allows you to use it as a laptop, tablet, tent, or entertainment watching device. Its 12.3″ display features a 2400 x 1600 resolution and a 400-nit brightness rating for sharp and clear viewing even in brightly illuminated surroundings, thanks to integrated Intel HD graphics.
It also accepts touch inputs from your fingers or the optional Pixel Book Pen, allowing you to write, draw, and navigate with ease. 802.11ac dual-band Wi-Fi, Bluetooth 4.2, a backlit keyboard, a 1MP camera, microphones, speakers, and a mic/headphone combination port are among the other inbuilt features. Chrome OS is the operating system that has been installed.
Chrome OS:
Google built Chrome OS, which is based on Linux, to function entirely with web apps. The user interface is quite similar to the Google Chrome web browser in terms of simplicity. Chrome OS was created for those who spend the bulk of their time online, if not all of their time online.
Chrome OS comes with only one application: a custom Google Chrome web browser with an integrated music player and file manager. Adding apps from the Google Chrome Web Store gives you access to all other apps.
Because Chrome OS is fully reliant on Google's web apps and services, it is strongly advised that you connect to the Internet to get the most out of your Chrome OS experience.
Striking Features:
| | |
| --- | --- |
| Processor | 7th Gen Intel Core i7 Processor |
| RAM | 16GB RAM |
| SSD | 512GB Storage |
| Battery | 10 Hours of Battery Life on Full Charge |
| Design | 4 in 1 Convertible Design |
| Display | 360 Degree Touchscreen Display with 2400 x 1600 Resolution |
| OS | Chrome OS |
| Turn On Time | It Turns ON in Less Than 10 Seconds |
| Google Assistant | Yes, it Supports Google Assistant |
| Pen | Stylus Pen Support |
| Communication | Bluetooth and Wifi |
Performance of Pixel Book:
The Google Pixelbook 12in is a high-performance Chrome book from Google. It's the first laptop to include Google Assistant. The long-lasting battery lasts up to 10 hours and charges quickly, allowing you to obtain 2 hours of use in 15 minutes. With laptop, tablet, tent, and entertainment modes, the 4-in-1 design adapts to whatever you're doing.
Read Also: Habiba Abdul-Jabbar Biography, Net Worth and Salary
Google Drive, Docs, Sheets, Slides, Gmail, YouTube, and other popular applications are all available. Google Pixelbook 12in ultra-thin and light design is 10.3 mm thick and weighs 2.45 pounds.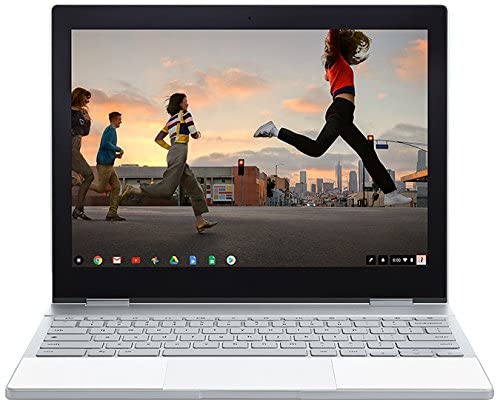 A 12.3-inch 360-degree touchscreen display, a sleek aluminum chassis, Corning Gorilla Glass, and a backlit keyboard are all included. Powered by Chrome OS and with automatic software upgrades, you'll always be protected against viruses. It starts up in less than 10 seconds and continues to run quickly.
Contents of the Google Pixelbook 12.3″ Multi-Touch 2-in-1 Chrome Book's User Manual:
Chrome books are a product category. Google
Google is a trademark.
Package content and description
Basic settings and technical details
FAQ – Frequently Asked Questions
Problem-solving
User Manual:
The user manual for the Google Pixelbook 12.3″ multi-Touch 2-in-1 Chrome book contains basic directions that require to be followed throughout installation and operation. Before beginning your appliance, the user manual should be scanned through carefully. Follow all the protection instructions and warnings, and be target-hunting by the given recommendations.
The user manual is an integral part of any Google product, and if it's sold-out or transferred, it must be two-handed over conjointly with the product. Following the instructions to be used is an important necessity for safeguarding health and property during use. In addition to recognition of liability on the part of the manufacturer for potential defects, you must create a guaranty claim.
Transfer a political candidate Google user manual during which you may realize directions on the way to install, use, maintain and repair your product.
Basic Laptops Unveiled: 
Google's Chrome book, the Pixel book Read More the Google Pixelbook 12.3″ multi-Touch 2-in-1 Chromebook is the primary Chromebook with Google Assistant integrated to assist solution your questions, get matters done, control your schedule, and greater. It's reachable thru its devoted hotkey or through voice activation the usage of the phrase, "Ok Google." 
Meet #PixelbookGo. 👋The performance of Pixelbook, now in a bigger, lighter and more affordable package. #madebygoogle pic.twitter.com/eS2QUav3RR

— Google (@Google) October 15, 2019
Requirements & Specification of Google Pixelbook 12in:
Specs-wise, it is also lots capable, presenting a seventh technology 1.2 GHz Intel Core i5-7Y57 dual-center processor, 8GB of RAM, and a 256GB SSD. 

Should you want greater garage space, you may be capable of joining outside garage answers the usage of its USB Type-C ports. Depending on your needs, the Pixel Book is a particularly adaptable way to its 2-in-1 design, which helps you to use it in laptop, tablet, tent, and enjoyment viewing modes. 

Its 12.3″ show, pushed through included Intel HD graphics, has a 2400 x 1600 decision show and a four hundred nit brightness score for crisp viewing, even in brightly lit environments.

Furthermore, it helps contact inputs the usage of your palms or the elective Pixel Bok Pen, so that you can effortlessly write, draw, and navigate intuitively. Other included functions consist of 802.

11ac dual-band Wi-Fi, Bluetooth 4.2, a backlit keyboard, a 1MP webcam, microphones, speakers, and a mic/headphone mixture jack. The running gadget hooked up is Chrome OS. 

Chrome OS Using Linux as a base, Google designed Chrome OS to paintings completely with internet packages. The person interface takes a minimalist approach, which substantially resembles the Google Chrome internet browser. Chrome OS changed into constructed for folks that spend a majority, if now no longer all, in their time at the pc related to the Internet. 

The best utility that comes hooked up on Chrome OS is a unique Google Chrome internet browser with an included media participant and report manager.

All different packages are accessed through including apps from the Google Chrome Web Store. Since Chrome OS is predicated completely on Google's internet apps and get entry to Google's services, it's far particularly encouraged that you connect with the Internet to optimize your Chrome OS experience. 

Google Assistant Built-In With a devoted hotkey and voice activation, Google Assistant is constructed into this Chromebook to assist solution your questions, get matters done, control your day, and greater. 2-in-1 design Featuring a 2-in-1 design, the Pixel book may be utilized in laptop, tablet, tent, and enjoyment viewing modes to suit your needs.

All-Day Battery The battery with inside the Pixel book is rated to last as long as 10 hours of use on an unmarried charge. Please word that battery lifestyle will range relying on use. Apps for Work and Play Loaded together along with your favorite Google apps, inclusive of Drive, Docs, Sheets, and greater, the Pixel book has been given you protection for each painting and play. UPC: 842776102287 In the Box Google Pixelbook 12.3″ multi-Touch 2-in-1 Chromebook (Silver) Power Cable & Adapter.

Google pixelbook 12in is the Chromebook that is going anywhere, then continues going. It's slightly 2 pounds* and simply 13mm thin. So, whether or not you are participating on a Google Doc in a cafe, catching up on emails at some stage in a flight, or looking g films whilst on vacation, you may do extra at the go.
Read Also: Top 13 Richest Women in the World
Google Pixelbook 12in Review Software:
No issues up to this point, yet at some point, you'll have to ask concerning whether Chrome OS is great for your enrolling essentials. For the circumstance when you truly need to use AutoCAD, After Effects, or Visual Studio while journeying, the suitable reaction is no.
Regardless, you can do considerably more than you would imagine, particularly since Android applications have been incorporated alongside the excess mix of decisions.
Unmistakably, accepting Google Docs isn't your top choice. You would now have the option to use the complete compact variation of Microsoft Office 365, which grants you to make and modify Word, Excel, and PowerPoint reports in their exceptional designs.
They don't propose anyway numerous components as their workspace reciprocals, yet they're at this point sufficiently able to make the Pixelbook a sensible step by step PC for the majority of customers, and they partner impeccably with disseminated capacity organizations like Dropbox and Google Drive to make it altogether more accommodating.
Thusly, Adobe's new Lightroom CC programming for Android licenses you to adjust and manage your photographs straightforwardly on the (google pixelbook 12in), but the significant standard firsts are taken care of in the cloud, so they don't use your important introduced storage.
Another thing that is new to Chrome OS is the overhauled Launcher, which isn't just for the Pixelbook; it was simply pushed out as a component of the Chrome OS 61 update, which isn't novel to the gadget.
At this point, when you snap or contact the new Launcher symbol in the base left corner of the screen, a minuscule plate of as of late utilized applications slides up, permitting you to rapidly get to habitually utilized elements and capacities.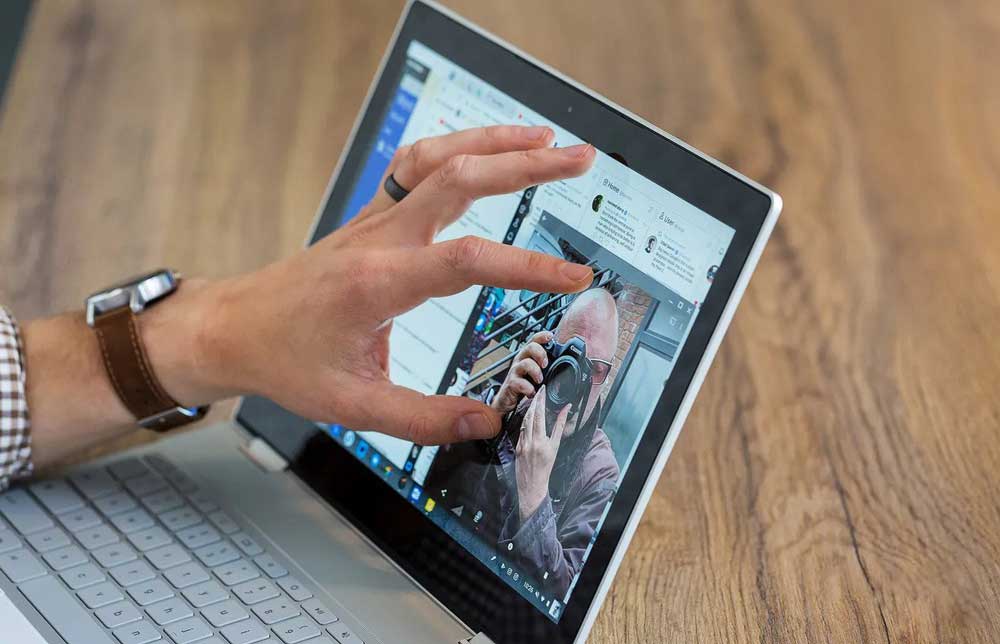 Cost of the Google Pixelbook 12in:

The Google Pixelbook 12 is available at a variety of price points. It begins at £999 for the segment level model, which has a Core i5-7Y57 processor, 8GB of RAM, and 128GB of additional room.
| Processor | RAM | ROM | Price |
| --- | --- | --- | --- |
| i5 | 8GB | 256GB | $849 |
| i5 | 16GB | 256GB | $999 |
| i5 | 16GB | 512GB | $1399 |
| i7 | 16GB | 512GB | $1,699 |
If storage space is a serious concern for you, consider purchasing a 4K display model with built-in storage and saving your precious files in Google Drive; these configurations start at $1,649. For an additional £200, you can climb to 256GB of limit, and for £1,699, you can have a Core i7-7Y75 processor, 16GB of RAM, and 512GB of limit.
This model will be available in December, and the Core i7-7Y75 processor, 16GB of RAM, and 512GB of the limit will be open in December.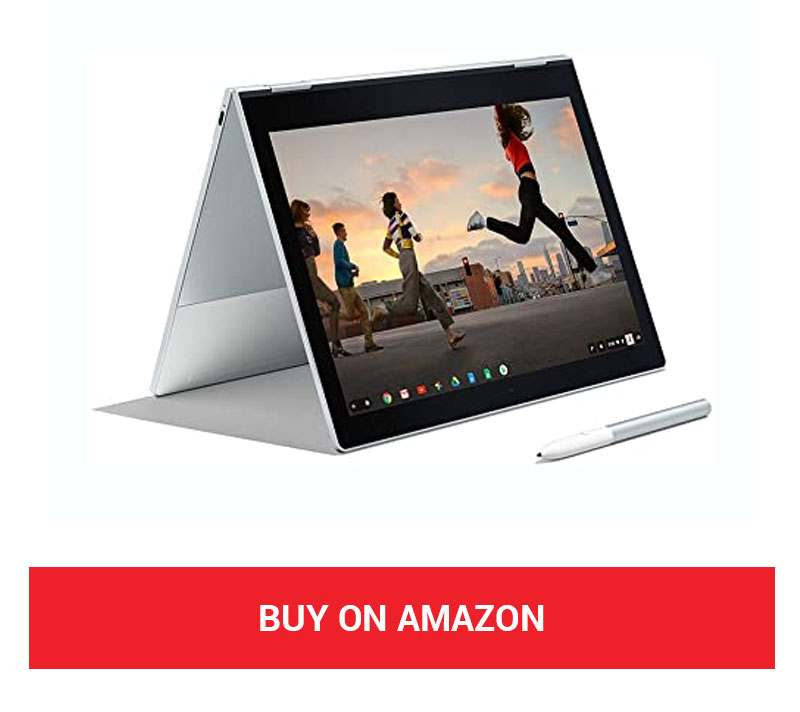 Nevertheless, despite the incredible retail cost, what you get is a PC with an amazingly exceptional mix of capacities. While waiting for you to save money, you will have to make some compensation during transport.
Under the Samsung Galaxy Tab S3, for example, accepting that you're simply stressed over Android applications, a fantastic Android tablet can be purchased for about £600 – notwithstanding £119 for the optional control center cover.