In the modern world, digital marketing is one of the most important tools that busy real estate agent has at their disposal. Realtors can reach many potential clients using platforms like Facebook, Twitter, and Instagram with minimal effort. However, despite the effectiveness of digital marketing, postcards are still the best way to market yourself as a real estate expert. Here's why.
[powerkit_toc title="Table of Contents" depth="2″ min_count="4″ min_characters="1000″ btn_hide="true" default_state="expanded"]
What Makes Postcards for Real Estate So Effective?
While real estate mailers can take many forms, the postcard is one of the most popular and effective. In a world where use of digital marketing is on the rise, some people might wonder why real estate agents would bother with something as old-fashioned as postcards.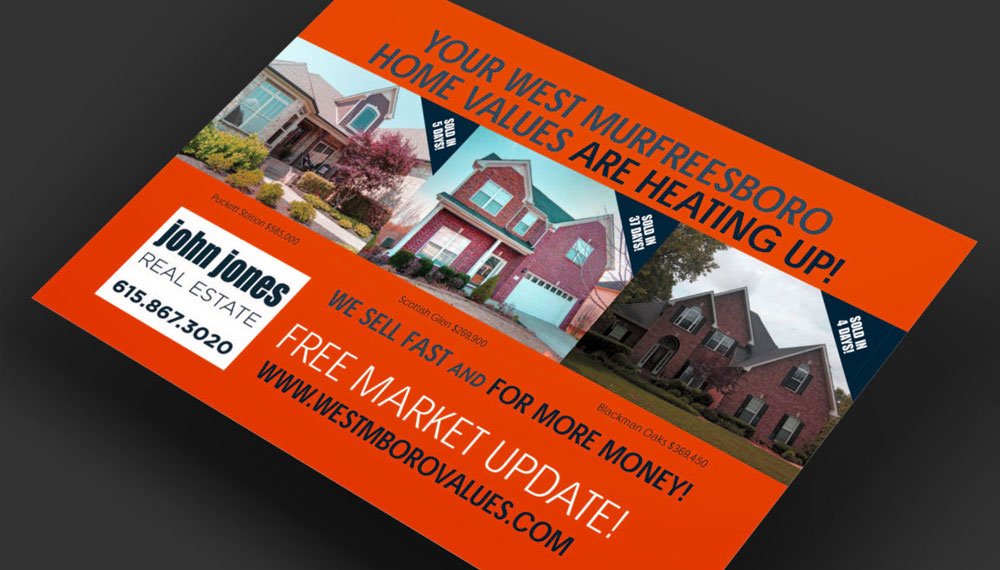 However, postcards can be quite effective for marketing properties, particularly in targeting specific audiences. Postcards for real estate offer several advantages that make them an excellent choice for real estate marketing.
They Offer Valuable Information About a Particular Neighborhood
Unlike other marketing materials, such as flyers or brochures, which can be generic and lack focus, postcards zero in on a particular area and provide detailed information about its amenities, schools, and other features that would be important to someone looking to buy a home.
That is important because potential buyers want to know more about the area where they might be moving.
Showcase Your Expertise in One Mailer
A physical mailer makes you stand out in a potential client's mailbox. With so much spam and junk mail, an attractive postcard will catch the eye. You can include information about your local market knowledge, your negotiation skills, testimonials from satisfied customers, or your proven track record of successfully closing deals.
Being Different is Good
Real estate postcards offer a unique way to reach potential buyers and sellers, and you can customize them to fit your brand and style. Unlike traditional marketing materials, real estate postcards allow you to show your personality and personally connect with potential clients.
Highly Personalized
In the world of real estate, first impressions are everything. Many agents rely on postcards to make a great first impression on potential buyers. Postcards allow you to personalize your message and target specific demographics with tailored messages. They offer a level of flexibility that other marketing tools don't.
They Have a High Response Rate
Because they are so personalized and visual, recipients are more likely to respond to a real estate postcard than other forms of advertising. They provide potential buyers with a tangible way to learn more about a property.
They're Measurable
You can track how many people receive real estate mailers and use a unique code to see how many people respond to your offer. This data can be invaluable in measuring the effectiveness of your marketing campaign and determining where to allocate your resources in the future.
A Few Pointers for a Successful Real Estate Postcard Campaign
A successful real estate postcard campaign can be a great way to generate leads and grow your business. But to be successful, your postcards need to stand out from the competition. Here are some tips to help you create a winning campaign.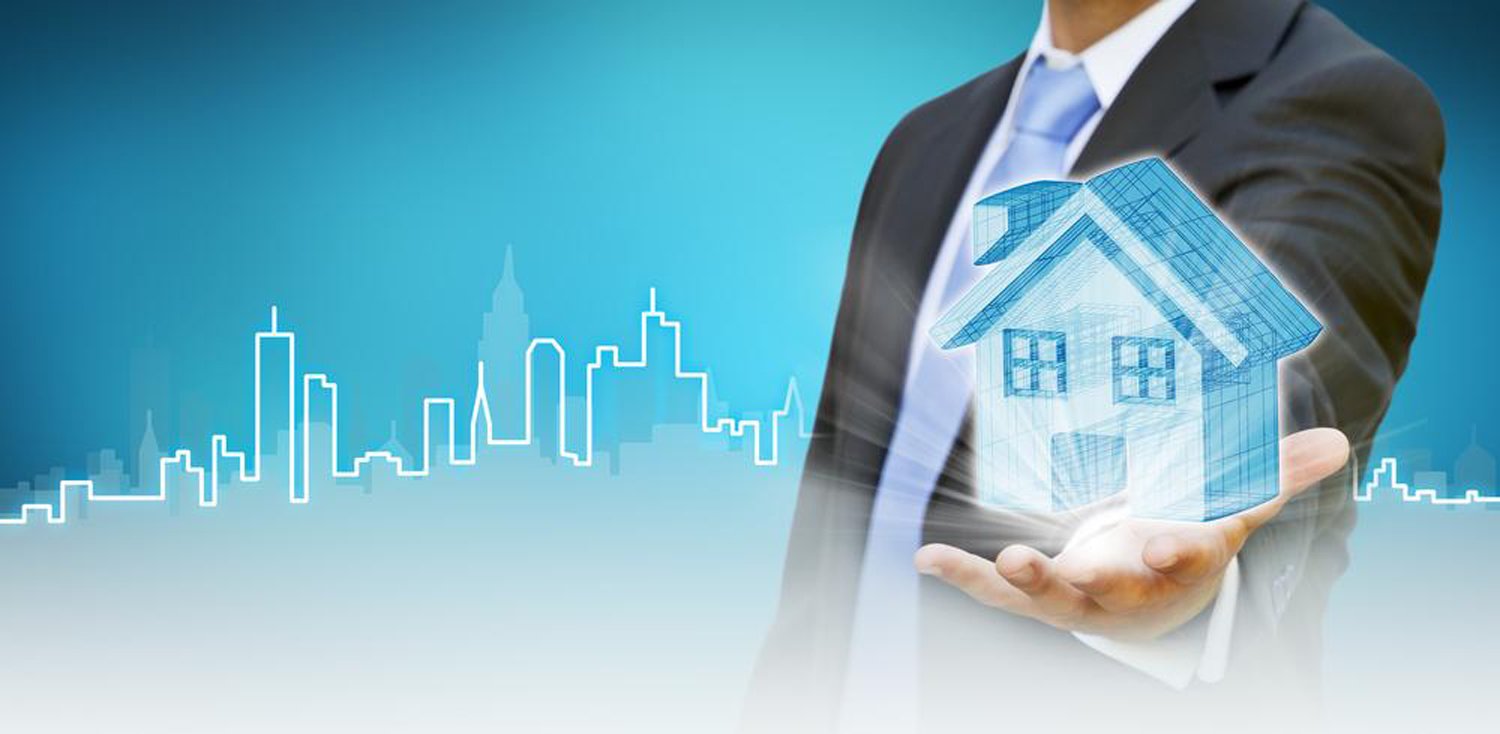 Use Professional Postcard Templates
Professional templates are the foundation of any effective real estate postcard campaign. Your cards look sleek and polished, like a professional marketing campaign. Many great online resources offer free or low-cost templates to help your postcards look polished and professional.
Mail Them Consistently
When it comes to real estate postcards, consistency is key. You want to ensure you are mailing them out at least once per month, every year. That will help you stay top of mind with your potential clients and increase the likelihood that they will use your services when they are ready to buy or sell a home.
Use High-Quality Images
Potential clients will be more likely to read your postcards if they are visually appealing, so it's worth investing in high-quality images. If you're selling a specific property, be sure to include photos that highlight its best features. You can also use images of happy customers or agents in your postcards to create a sense of trust and credibility.
Strong Call-to-Action
Your postcards must have a strong call-to-action (CTA) if you want them to succeed. A CTA is a query or remark that implores the recipient to take a specific action, such as calling your office or visiting your website. Without a strong CTA, your postcards will likely be in the trash.
Include an Offer
Why not incorporate a promotion on your real estate postcards given that people enjoy receiving free things? You could offer a free home evaluation, market report, or even a discount on your services. Including an offer will help you stand out from other agents in your area and increase the chances that people will use your services.
How to Use Real Estate Postcards
Now that we've covered some of the reasons why real estate postcards are so effective let's look at how you can use them in your business.
Choose Your Target Audience
The first step in using real estate postcards is to choose your target audience. Are you selling homes in a specific neighborhood? Do you specialize in luxury properties? Do you work with first-time home buyers? By targeting a specific audience, you can create postcards more likely to resonate with your potential clients.
Select a Postcard Template
Once you've chosen your target audience, it's time to select a postcard template. As we mentioned earlier, plenty of great online resources offer free or low-cost templates. Just be sure to choose a template that is professional and easy to read.
Personalize Your Postcards
Make sure your postcards are personalized with the recipient's name and address. Generic postcards are less likely to be read, so take the time to personalize each. You can even include a handwritten note to make your postcards more personal.
Choose Your Postcard Images
Choosing high-quality images is important in creating successful real estate postcards. If you're selling a specific property, be sure to include photos that highlight its best features. You can also use images of happy customers or agents in your postcards to create a sense of trust and credibility.
Include a Call-to-Action
What do you want your prospects to do? Call you? Visit your website? Register for an open house? Whatever it is, make it easy for them to take the next step.
Send Your Postcards
Once you've designed and personalized your real estate postcards, it's time to send them out. You can either hand-deliver them to homes in your target market or use a direct mail service. Just be sure to track of your results to see how effectively your postcards generate leads.
Conclusion
Real estate postcards are an effective marketing tool that can help you generate leads and grow your business. When designing your postcards, keep your target audience in mind, choose high-quality images, and include a strong call to action. Don't forget to follow up.