[powerkit_toc title="Table of Contents" depth="2″ min_count="4″ min_characters="1000″ btn_hide="true" default_state="expanded"]
In the age of digital, 70 percent of transactions on the market for enterprises are Business-to-Business (B2B). The online marketplaces have been geared more towards B2B in the wake of the outbreak of the pandemic. Companies of all levels are participating in the market.
The Top 10 B2B ECommerce Platforms
This sector has grown exponentially in recent years, thanks to digitization. The statistics indicate the boom of B2B sales will triple in 2023.
If you are looking to rapidly grow your eCommerce business, B2B is the best option to choose. To aid you to make your life easier, we've compiled a list of the top B2B eCommerce sites available.
Alibaba is among the most renowned and best-rated B2B marketplaces. It is one of the most prestigious and renowned Chinese markets with Chinese products that are readily available. They are known worldwide and have diversified their brand by opening new locations on Alibaba. There are millions of users who use their services. They have raked in 717 billion CNY revenues in the last few years.
Alibaba has 16 languages in operation and serves over 190 countries and regions.
They offer a better user experience to make shopping easier for shoppers.
Buyers are able to select their goods via quotations and bid on them directly from the manufacturers.
Amazon moved to a B2B marketplace and launched Amazon Business. The platform was created in the year 2015 and is among the most popular B2B-specific eCommerce platforms. Amazon Business has reported annual sales of approximately US $19 billion annually.
Amazon Business offers business deals across a variety of areas like health, education, wholesale purchasing, and tourism.
They serve their customers by buying solutions to help them enjoy a better experience in line with the dimensions of their business.
They have introduced solutions for organizations that allow small-sized companies, educational institutions and non-profits to benefit from software that is specifically designed to purchase products at Amazon Business and get them in a short time.
It let you control cash flow effectively and analyze the purchasing of your procurement partners.
For More Information: For PC Best Top 10 Tips to Maintain your Computer's Health
EWolrdTrade is famous as one of the top B2B marketplaces online that serve the globe. They're an excellent brand, and buyers or sellers can locate everything in their directory. EWorldTrade is a low-cost marketplace that allows anyone to get an estimate for free. It is one of the speedy growing B2B platforms that offer transparency in business transactions.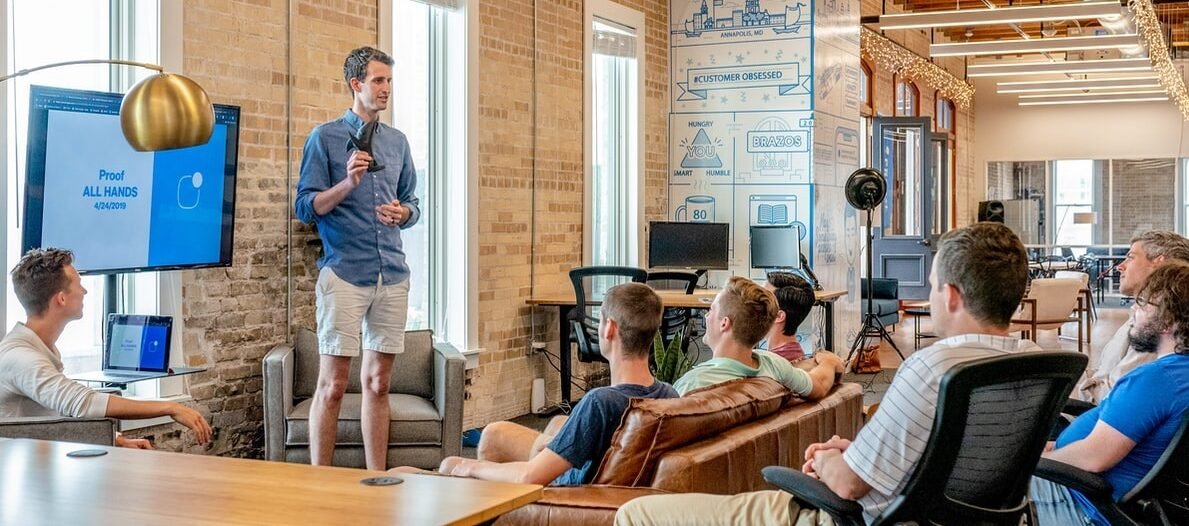 The help center is open 24 hours a day to serve its customers via chat box.
They offer a user-friendly mobile app and website to give users a better experience.
EWorldTrade is a vast collection of sellers, manufacturers and businesses from all over the world
The company is expanding its offerings and has shifted its focus to the management of brands and their reputation management.
Global Sources has been among the oldest B2B marketplaces in operation for more than 40 years. An amazing Chinese business that has provided more than 1.5 million customers. They offer a variety of goods made in China. Global Sources is known for its free sign-up offers for suppliers.
They offer quick quotes which are given out in less than a minute. Various suppliers provide quotes.
They provide options for sourcing, including VIP buyers, where you will receive special services and privileges.
They have a professional website that allows you to browse items by category and review your options.
It has pre-set options available for service providers that include features such as the ability to function, durability and customization of services.
IndianMART is a major B2B marketplace in India. They hold 60 percent of the online B2B market for classifieds in India. The company also has a global company that has seven million sellers and 143 million customers. They target small and medium-sized companies.
They also have a protection programme for purchasers. It's a great market to contact sellers anytime and any place.
They also have a unique feature that allows suppliers to pay directly through IndiaMart
IndiaMART offers a savvy program for members that range from basic and going up to premium.
They also have a mobile application for seamless experiences where you can interact with verified sellers and also have experts assist you in this process.
Made in China
made by China has become a major brand that is a household name in the B2B sector. It was started in China in the year 2000 and is currently making waves across the world. It is famous for its reasonable cost and is famous in the world for Chinese electronics.
They present verified manufacturers and suppliers during the SMART Expo to increase their coverage to increase international trade.
They have a specific list of top suppliers.
It has developed a seamless application process that allows customers to enjoy simple communication with sellers or buyers.
They've updated their list of products that are most popular that are in fashion and can help you choose items at a glance.
EC21 is among the biggest B2B marketplaces that can be extremely effective in connecting sellers and buyers. They offer a solution for every issue, and shopping on EC21 isn't a hassle. They're a friendly platform that allows small and medium-sized businesses to conduct business transactions.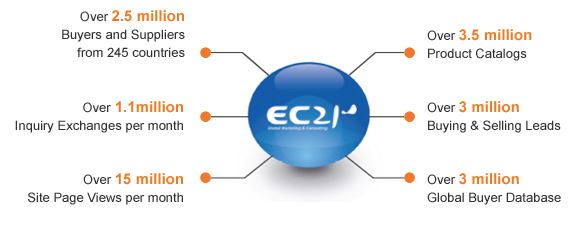 It is the biggest overseas firm operating in Korea, as confirmed as such by Korean Trade Association
They are experts in the field of business, conducting SEO SEM, trade consultancy as well as research
They manage the EU educational gateway program, and the European Union is financing and managing it.

Fibre2Fashion
Fibre2Fashion Fibre2Fashion HTML0 is highly recommendable for fashion apparel, clothing, as well as a clothing B2B market. It is a famous fashion-orientate business platform that provides useful suppliers, manufacturers and sellers. The representatives at Fibre2Fashion aid in connecting importers and exporters. They have a policy of making-to-order that is among its unique attributes.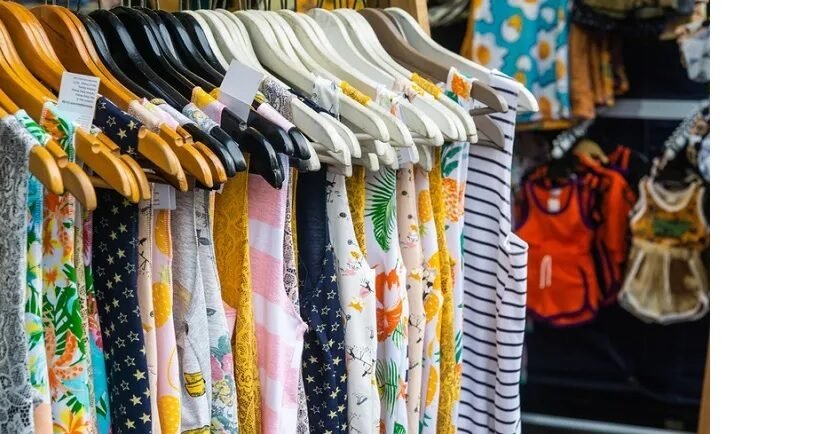 Buyers and sellers may ask for a price quote or for samples before buying
They provide clothes and accessories for the lifestyle market and offer sales, discounts catalog sales, bulk discounts
They provide valuable insights into the market in general and work with reputable businesses to work with
ECVV is a different B2B eCommerce site that has been operating for over 10 years and is well-known due to its reliability. They boast a huge trade volume that is approximately millions. It contains complete information on the products, their assurances of product quality and assurance.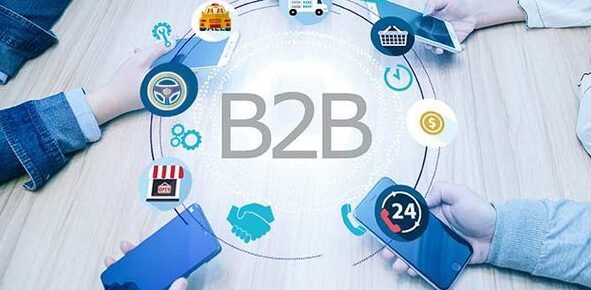 They are mostly focusing on Arabic countries.
They are an expert in selling hardware, machines, electronics, construction materials, lighting, as well as transport materials.
They offer 26 B2B integrated segments of their products.
Conclusion
The above mentioned B2B eCommerce sites can be a good starting point if you're trying to market your product to other businesses or connect with suppliers.