For many women, especially mothers, taking care of one's skin and hair is more of a luxury than a necessity. Working moms and stay-at-home moms both have a lot on their plates. So if you follow the advice in this article, you can add a dash of sexiness to your appearance.
[powerkit_toc title="Table of Contents"]
For working mothers, the early hours of the day can be stressful. Take a few minutes in the morning to care for your skin, and you'll see results. Plan your day the night before to get the most out of it in the morning. In order to keep up your beauty routine and look young, you'll have to get creative.
Using organic products is a great beauty tip to keep in mind at all times. Natural skincare lotions and moisturizers are better than chemical-based lotions. It nourishes and protects your skin from harsh weather and climate.
Tips for Glowing and Radiant Skin that are All-Natural:
Are you not sure about where to begin when it comes to developing a skincare regimen? It doesn't matter if you're a working mom or a sleep-deprived new mom when it comes to skincare.
Skincare doesn't have to cost a fortune. Cosmetics containing harsh chemicals, artificial flavors and toxic ingredients should be avoided if you want your skin to look and feel its best. It's possible that even natural brands may contain questionable ingredients that do not benefit your skin.
To make sure your skincare regimen stays on track, stock your medicine cabinet with these must-have items.
Cleanser:
Dirt, pollutant, and oil buildup on your skin can be removed with the help of a cleanser. You shouldn't overdo it when it comes to cleansing your skin with chemicals. Instead, take a look at products from brands such as Forest Essential and Just Herb to see if they are suitable for your skin. If you have sensitive skin and are concerned about the appearance of aging, look for alpha-hydroxy acid-based cleansers.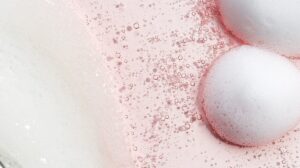 Use micellar water to clean your skin if you don't have a lot of time to wash your face every day. You have to swab a cotton pad with micellar water and wipe your skin clean.
Toner:
Toner is an essential part of any skin care regimen. Rebalancing the skin's pH levels, removing any remaining dirt and preparing the skin for further skincare are all benefits of using a hydrating toner. Acne-prone people can greatly benefit from this treatment. In addition, toners hydrate the skin and aid in pore closure while also tightening cellular gaps when used as part of a daily skincare regimen.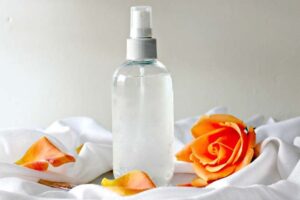 Organic Harvest, Juicy Chemistry and Khadi Natural are some of the brands that make skin toners. Organic toners can improve the absorption of other skin care products. After cleansing and before applying moisturizing lotions and creams, toner is used.
Rosewater can be used as a toner. Use it as an all-natural toner because it is calming. You only need to wet a cotton pad with rose water and wipe your face.
Exfoliator:
To avoid clogged pores and reduce the appearance of fine lines, use a mild exfoliator on your skin. It also takes off dead cells, resulting in a more youthful appearance. You can also exfoliate your skin by gently rubbing it in order to remove the top layer of dead cells while revealing healthy cells underneath. Your makeup will look better if your skin is smooth.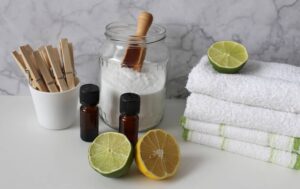 To exfoliate on a daily basis, you must use a product designed for that purpose. For example, if you over-exfoliate, you risk damaging your skin. Biotique, Lotus Organic, Khaadi Essentials, etc., have walnut or fruit-based exfoliators.
You can apply raw honey to exfoliate your skin naturally. Its humectant and microbial properties make it useful in the treatment of a variety of skin ailments. For example, you can use a few drops of raw honey to gently exfoliate your skin by massaging your skin in a circular motion with the honey. Use water to clean. Use natural exfoliants like turmeric, oatmeal, and coffee grounds to reveal fresh skin.
Moisturizer:
You should moisturize your skin every day if you want it smooth. If you have dry skin, moisturizing it is a necessity.
Dry skin, rosacea, eczema, and other conditions can be alleviated by moisturizing the skin. Depending on your skin type, you can choose from a variety of creams, lotions, gels, and ointments. Know your skin type to reap the benefits of a good skin care regimen.
All-natural moisturizers can be found in your kitchen for those with sensitive skin or allergies. Natural moisturizers like Shea butter and coconut oil can help your skin retain moisture. Because of their thick consistency, they are ideal for use in a daily skincare regimen.
Serum:
Face serums are the answer to a wide range of skin issues, including acne, dullness, pores, wrinkles, and more, thanks to their lighter formulation than moisturizers.
It takes less time to see results with serums because they are a thinner, more viscous product that can be rubbed. Free radical damage is prevented, and wrinkles and fine lines are minimized by using this product. Using a serum is a great way to avoid looking greasy or heavy because it is quickly absorbed into the skin.
Use Aloe Vera gel and rose water to make your own DIY face serum at home. Then, for 30 minutes, massage it into your skin, then rinse it off. You can also use it at night and then wash it off in the morning with cold water.
Quick Tips to Take Care of Your Skin:
Use the following advice if you don't have time to protect because of a hectic schedule.
Drink 10-12 glasses of water daily to stay hydrated.
You should use a natural cleanser twice a week to remove dirt and oil from your face.
Use SPF 30 sunscreen to shield your skin from the sun's harmful rays.
In the evening, apply a night cream to your face.
At least one time a week, gently exfoliate your face with a facial scrub.
Manage your anger and stress to keep your skin healthy from the inside out.
Maintain an 8-hour sleep schedule.
Avoid fatty, sugary, or preservative-laden foods.
Eat a diet abundant in vegetables and fruits to maintain a healthy weight.
Do not try out new products.
Set aside 30 minutes to go for a brisk walk.
It is hoped that the above advice will make your skincare routine less intimidating. Instead, you can achieve smooth, radiant, and glowing skin in a matter of weeks with the right cleansing, toning, and moisturizing regimen.
"Even if you have a hectic routine, take a few minutes to read these tips".
How Can Lavender Flower Extract Improve Your Skin Health?
For a number of years now, lavender flower extract has been used therapeutically. However, in terms of skin health, it has everything you could possibly want in a supplement. The antifungal, antiseptic, and antibacterial properties of lavender flower extract make it useful for treating a variety of conditions.
Lavandula angustifolia — Alandi Ayurveda is one of the oldest and most widely used herbs in Ayurveda. In addition to its calming scent and skin benefits, Lavender extract can be consumed as a tea to alleviate symptoms of IBS, insomnia, migraines, and indigestion, among other things.
We've put together a short guide points on how Lavender flower extract can improve your skin's well-being and how Lavender benefits your health in the following six ways.
Itchiness, Rashes, and Eczema:
Itching, rashes, red skin, and eczema can all be effectively treated with a lavender flower extract. For several years, our ancient hermits, saints, and Ayurvedic medical practitioners have used lavender-based natural medicines for skin benefits.
Eczema and itchy skin can be relieved by applying lavender flower extract in oil or powder form. However, you must use it consistently for at least a few weeks before you begin to notice any changes. For example, if your eczema or skin itchiness is severe, you may need to use it for a longer period of time in conjunction with other medications and herbs.
Age-Related Skin Problems:
It has also been found that lavender flower extracts can alleviate the symptoms of ageing skin. In addition to healing cuts and bruises on the skin, it also provides the skin with the necessary luminosity.
Wrinkles, psoriasis, acne, and loose skin can all be treated with Lavender. When massaged into the skins of the elderly, Lavender oil can reduce wrinkles and restore the sheen.
Cure and Heal Insect Bites:
Inherent in lavender flower extracts are antiseptic and anti-allergic properties. Lavender oil can be used to treat insect bites by applying 3-4 drops to the affected area. In addition, it reduces the harmful effects of insect bites and also cures the same from deep inside the skin, making it a very effective product.
When you put it on your body before you go to sleep, Lavender has the added benefit of repelling mosquitoes. Mosquitoes, flies, and other insects won't be able to get a hold of you thanks to its strong scent.
Read Also: Maria Rose Galeotti: Age, Parents, Height, Career & Net Worth
Cures Headache:
In addition to their numerous skin benefits, Lavender flower extracts also have a soothing and calming effect. For example, applying a few drops of lavender oil to the temples can be extremely beneficial for nervous or tense people.
For sensitive skin around the temples, lavender oil should be used. It calms the nervous system with its mystic fragrance and soothing effects that penetrate deeper into the nervous system. For example, you can use a few drops of lavender oil instead of painkillers to relieve stress, anxiety, and depression.
Pimples and Acne:
Young people are more likely to suffer from acne and pimples than older people. Lavender oil is a natural alternative to chemical-based creams and ointments that can permanently cure skin issues. The anti-inflammatory properties of lavender extract help to remove bacteria from pimples and allow them to heal naturally.
2 tbsp. Lavender oil diluted in a cup of water or rosewater will help clear up acne or pimples quickly. Ayurvedic medicine recommends using it for at least a week to treat acne or pimples. Start seeing results in the next two weeks.
Skin Burns and Blemishes:
The cooling compounds found in Lavender can also be used to treat sunburned skin. Therefore, it is important to wash the area with clean and cool water and then apply two drops of lavender essential oil.
The wound will be healed, and the skin's natural pigment will return over time.
Read Also: COVID-19: Everything You Want to Know
Lavender Flower Extract Preparation: How to Make an Oil:
Step1: Take four-five freshly-plucked lavender flowers or dried herbs.
Step2: Fill a glass jar full of vegetable glycerine.
Step3: Now, chop all the flowers into tiny parts.
Step4: Add the chopped flowers straight into the glycerine-filled jar.
Step5: Stir well until the chopped flowers start releasing their own natural fluid. Leave it as it is for the next six hours.
Step6: Your homemade lavender oil is now ready for use as a skin oil or medicine.
Wrapping Up:
Humans have long relied on the healing properties of lavender flower extracts. The sweet aroma of Lavender appealed to the Greeks, while the Romans used it as a mosquito repellent. This is what they used as a fragrance.
Lavender flower extracts, preferably in oil form, are the best natural remedy for a wide range of skin issues. You can use it on a regular basis to boost your immune system and blood circulation. Make lavender essential oil a daily use of your daily routine during the summer months.
To learn more about the skin-loving properties of lavender flower extract, read on. You don't need to worry about anything and can begin using it right away. Please don't hesitate to contact us if you have any beauty or fashion-related inquiries of any kind.