It might be difficult to stick to a budget and make your home appear wonderful while decorating a home. There are many low-cost options available, whether you're trying to update an existing space, design a completely new décor theme, or simply want to brighten up your present living environment. We've compiled a list of the inexpensive solutions for decorating your modest domicile since you don't have to spend a fortune when you decorate your home if you have the correct tools and ingenuity.
These suggestions can help you develop a great home design style without going over budget, from simple tasks like making DIY wall art and furniture makeovers to more involved suggestions like updating items with accent lighting and leveraging secondhand buys from eBay and Craigslist.
Invest In Statement Wall Art That Will Instantly Liven Up Any Room
The ideal place to hang artwork that represents your hobbies and style is on your walls. Every room in the house will quickly become more vibrant and energetic if you add a few pieces of chic wall art, including framed prints or fabric hangings. For vintage-looking objects that will add a special touch to your decor, you may also browse your neighborhood thrift stores or internet retailers like Etsy and eBay. It is the ideal method to inject color and individuality without going over budget.
Repurpose Old Furniture To Create A One-Of-A-Kind Look
Don't just throw away any furniture that you no longer require. Repurpose them into useful furniture items with a distinctive design to give them a new lease of life. Old chairs or dressers may be painted in vibrant colors for an eclectic style, or you can reupholster a worn-out sofa with some budget-friendly fabric to give it a new look. Everything can be made beautiful and useful again with a little bit of imagination and hard work. Also, the work you put into the new design will make it much more unique.
Invest In Quality Mattress and Linens
A comfortable mattress and good quality bed linens can make a huge difference in the overall look of your bedroom. This is particularly true if you have a nice bed frame and headboard but are using an old, worn-out mattress. Investing in quality mattresses and sheets will ensure that your bedroom looks inviting, no matter what other decorations you may or may not have. Furthermore, obtaining verified mattress reviews from reputable sources can help you find the best mattress for your needs and budget.
Go for Wallpaper Alternatives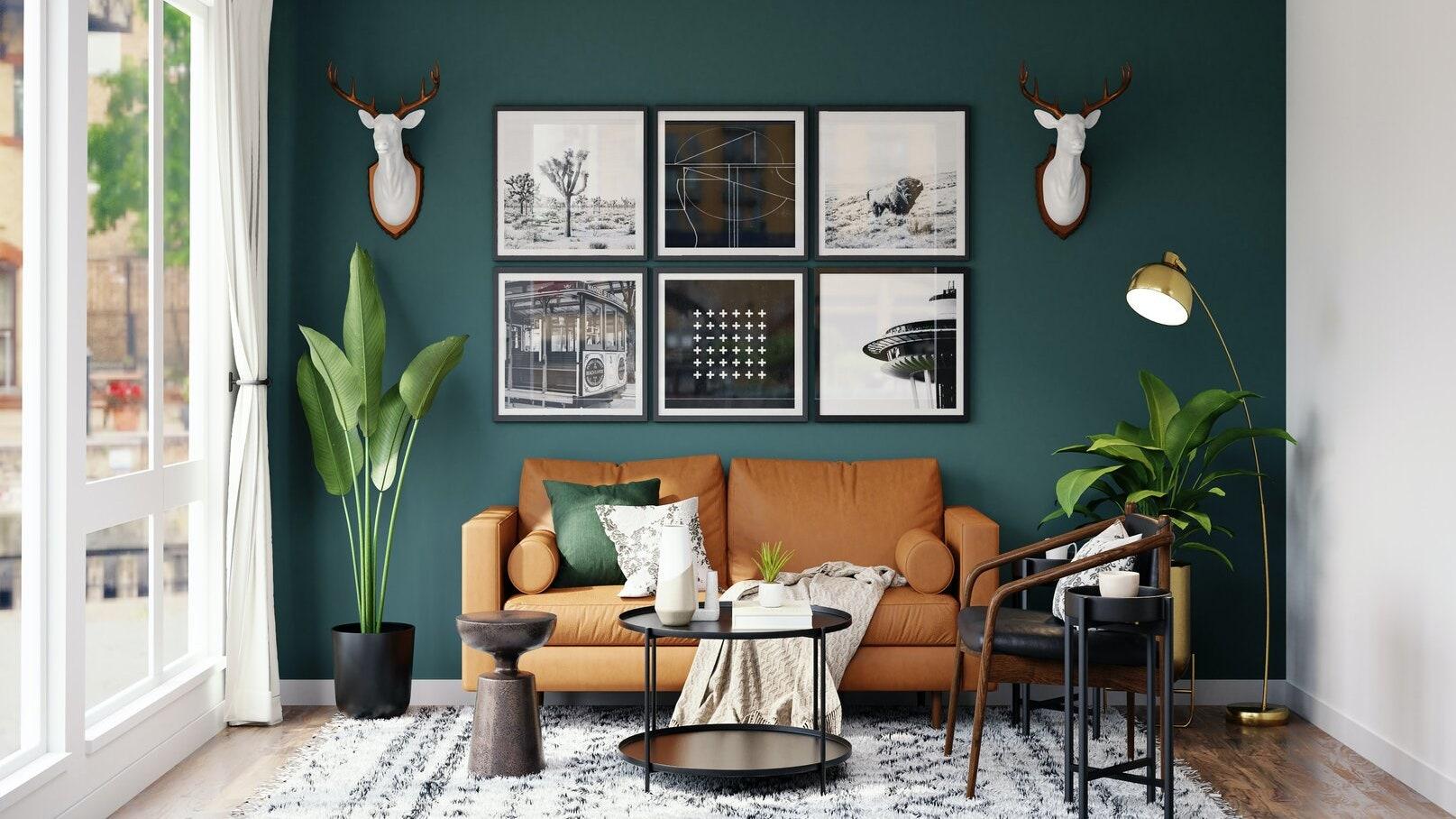 Although wallpapers might be pricey and challenging to apply, this does not exclude you from getting the same effect for a lot less money. Consider utilizing a larger-scale fabric, such as burlap or canvas, as an alternative to normal paper. These materials' added roughness gives the space a distinctive appearance that wallpaper cannot produce on its own. When you want to change the look of your decor, you may also use removable wallpaper decals and stickers, which are simple to put and remove.
Mix Up Textures With Accent Pillows And Throws
The simplest method to makeover any space on a budget is by adding accent cushions and blankets. To add visual interest, look for textiles that are one-of-a-kind and have a variety of patterns and textures. For the strongest effect, pair bold hues with muted tones. Combine both natural and artificial materials, such as velvet and acrylic, as well as fibers like cotton and wool. As an added bonus, layering gives any area depth and substance.
Rearrange Furniture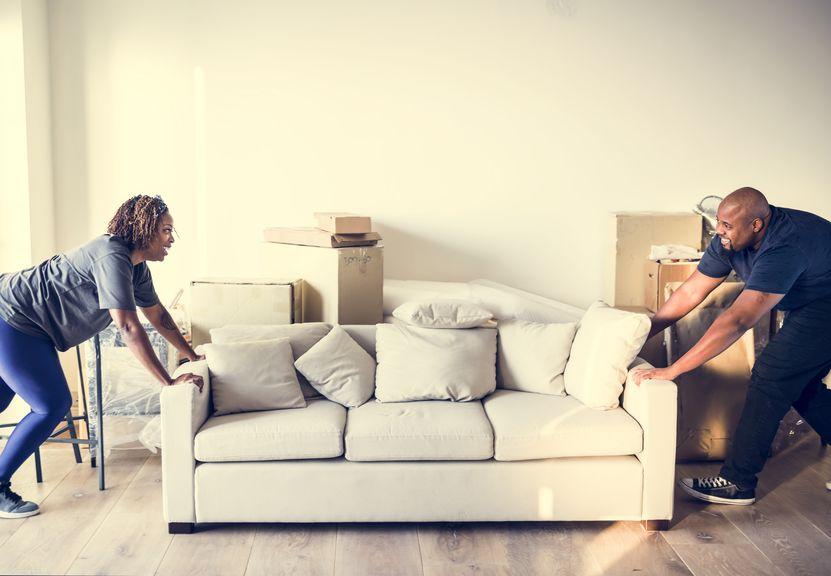 A perspective shift is sometimes all you need. You may transform your appearance completely without spending any more money by rearranging your furniture. If you want to make the space, feel larger, try shifting the sofa to one side or removing an armchair. If you're unsure, try experimenting with several perspectives to see what will suit your decorating taste the most. Moreover, consider substituting soft tones for bold hues in your living area if you have them.
Paint Your Furniture
Painting furniture is a cheap method to transform a space's appearance. Old furniture may have a brand-new gloss and appearance with a fresh coat of paint. A few simple materials and colors are all you need to make a colorful new addition to your home's decor. Use two coats of high-quality paint that will stay longer than less expensive options for the greatest effects. Also, the color you chose may greatly enhance a space, so make an effort to choose something that coordinates with your general design style.
Mix and Match Textiles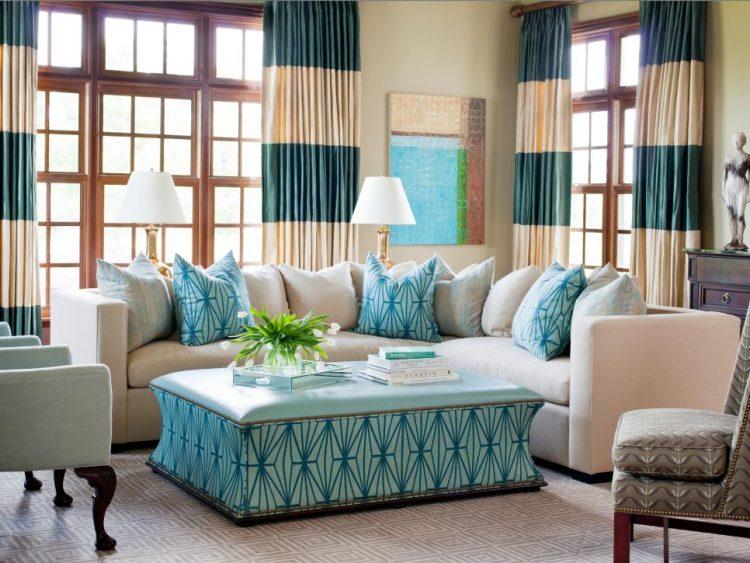 A cheap method to add color and diversity is via textiles. For more intrigue, use old scarves, blankets, curtains, or even vintage clothing. You may even locate unusual textiles on sale. Experiment with various fabrics, such as velvet, linen, cotton, etc., and vibrant colors to mix and match until you get the desired effect in your house. To add an even more unique touch, you can tie dye cloth.
Bring Nature Indoors
In addition to being lovely, plants contain air-purifying qualities that help lower pollutants and enhance air quality. A cheap way to breathe life into your home and make it feel more welcoming is by adding flora. Choose houseplants that can be placed in pots and placed on shelves, the floor, or other high places in your house. Also, filling a vacant corner with a few flowers or succulents will make it appear less barren.
Shop Thrift Stores for Discounted Decor
You may get unique furniture and home goods in thrift shops for a lot less money. To ensure that you don't miss out on great prices, be sure to frequent secondhand shops. Even objects that have been skillfully reused or recycled into something more contemporary looking are available. You could even unearth vintage items if you're fortunate!
Conclusion
In conclusion, the above-mentioned inexpensive home decorating ideas are some of the greatest methods to design a lovely room without going over budget. All you need is a little perseverance and imagination, and you'll have a beautiful house that you can be proud of in no time!