[powerkit_toc title="Table of Contents" depth="2″ min_count="4″ min_characters="1000″ btn_hide="true" default_state="expanded"]
Blippi is a YouTube channel that is a learning platform for kids between 2-7 years old. This channel has become so popular, and currently, it has 15.90 million Subscribers and 12.76 billion views. Stevin John plays this character, and its total Net Worth is up to $16 million.
What is Blippi?
Blippi is an educational and entertainment American channel, especially for 2-7-year-old kids. The first episode of this show was published on February 18, 2014, by Stevin John. In 2020 Stevin John joined a multi-channel network named Moonbug for more fame and publicity off Blippi. Moreover, Moonbug also funds series and other children-related programs and content.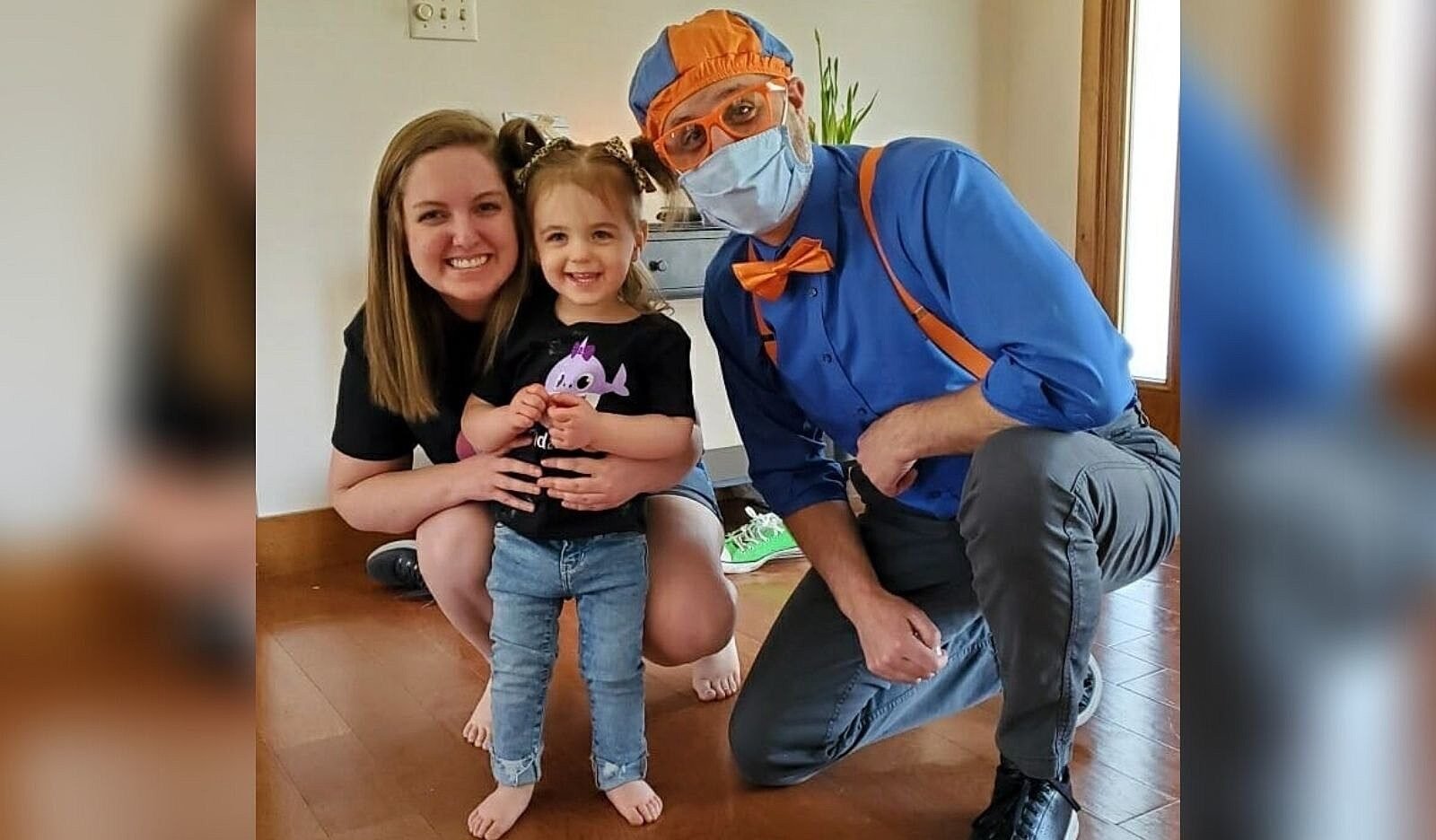 This channel has become so famous around the world. That's the reason Blippi is translated and dubbed into 9 different languages. Clayton Grimm plays live performers like Blippi, and he started to perform Blippi's character on the channel on May 8. On October 9, 2021, a new character was introduced by Moonbug named Meekah. Kaitlin Becker played the role of Kaitlin Becker in Blippi.
Early Life of Blippi
He was born on May 27, 1988. Then he spent his childhood in Ellensburg, Washington, and he wished to be a fighter pilot and a limousine driver. Before making Blippi's channel, he was a US army officer. After that, he thinks of making a YouTube channel for kids to make their learning easy. So he started posting videos on his channel, and with time he started making more attractive and exciting videos. Kids enjoy his videos and learn all basic things.
What are the Languages in Which Blippi is dubbed?
Fan following of this show is all over the world, that's why Blippi is dubbed in 9 languages that include the following
Spanish
Portuguese
Italian
Swedish
French
German
Hebrew
Arabic
Polish
About Blippi YouTube Channel
| | |
| --- | --- |
| Genre | Preschool |
| Created by | Stevin John |
| Country of origin | United States |
| Distributor | Moonbug Entertainment |
| Original network | YouTube |
| Original release | February 18 2014 present |
| Subscribers | 15.90 million |
| Total views | 12.76 billion |
How Many Views and Followers Blippi has?
Stevin John started a YouTube channel, Blippi, in 2014. This channel has grown gradually; now, it has more than a 16million subscribers and more than 10 billion views. Blippi became the top educational for kids because of its unique content and creativity. Stevin John's childlike character attracts kids and their parents as well. Due to all this, Blippi is now at the top of educational channels for kids. Your children can learn essential things without getting bored.
Read Also: Sasha Monik | No.1 Attractive Star Among Magicians
What is the Motto behind the Blippi YouTube Channel? 
The main motto and reason behind Blippi's YouTube channel is to provide a source of education and entertainment both at the same place. This channel is a learning platform for 2-7-year-olds kids. Stevin's character is so interesting that it attracts his audience and makes Blippi a famous learning channel.
This channel is the best combination of learning and entertainment at the same time. The videos show different learning activities that attract kids toward learning and education. This channel is mostly preferred learning channel on YouTube just because of its exciting and unique content.
Why did Stevin stop Playing Blippi's Character?
Stevin makes a big decision and stops playing Blippi's character. He decided to step away from this when his fiancée Alyssa Ingham was pregnant with their kid. So he preferred to spend some precious time with his fiancée. He also shares a beautiful ultrasound picture with his lady love. And they announced their pregnancy in October of 2021.
What does Blippi do in his Videos?
Blippi is the best educational channel on YouTube for kids. Stevin makes unique learning trends to make learning easy and exciting for your kids. He makes videos and teaches basic things like shapes, alphabets, body parts, colours, letters, etc. Moreover, you can also get nursery rhymes, poems, and educational songs to learn for your kid's development and knowledge. Kids are attracted to this colourful technique and learn many basic things from Blippi.
Read Also: Bodhi Ransom Green – Age, Height Facts, Family and Biography
Did Another Actor Replace Blippi?
On May 8, 2021vedio published on Blippi channel was not presented by Stevin. So, fans noticed that Stevin did not play the character of Blippi in the videos. He was replaced by another actor Clayton Grimm. So sometimes, when Blippi shows go on world tours, Clayton plays the character of Blippi.
Clayton also gets the nickname Blippi when he starts playing the role of Blippi in the show. Moreover, it was announced on the Official Facebook page that the audience demand channel introduced more Blippi to improve learning. Then channel launched a series of 'Learn with Blippi' on YouTube. Moreover, Blippi's musical world tour is also organized on August 16, 2022, and many fans love to see Blippi's character in real.
Total Net Worth of Blippi Over the Years
According to research, the total Net Worth of Blippi up to May 2022 is about $40 million. Blippi not only publishes his videos on YouTube but also on other entertainment platforms like Netflix, Amazon Video, and Hulu. Another source of income for Blippi is online toys and clothes selling. He launched his brand to attract more fans and get profit from this business. In 2022 his Net Worth is 16$ million. Due to the unique idea of learning, Blippi has grown too much because its video quality and learning skills are so engaging that it has a huge Net Worth.
Here is a Complete Chart of Net Worth of Blippi From the Last Three Years
In 2019 Blippi Net Worth was $48 million.
In 2020 Blippi Net Worth was $55 million.
In 2021 Blippi Net Worth was $59 million.
In 2022 Blippi Net Worth was $16 million.
What is the Physical Appearance and Age of Blippi?
Blippi was born in the United States of America on May 27, 1988. Now he is 34 years old. Moreover, he is a famous YouTuber. His real name is Stevin John. He is a handsome and very talented person. He is 5fite and 8 inches tall.
Read Also: Rhian Gittins Husband, Photos, Profession and Net Worth
Is Blippi Dangerous for Your Children?
Some parents worry about this because they think Blippi is an adult. He is just behaving childishly. Moreover, they feel some activities are unsuitable for teaching kids, like dancing and singing too much. Some parents consider it silly.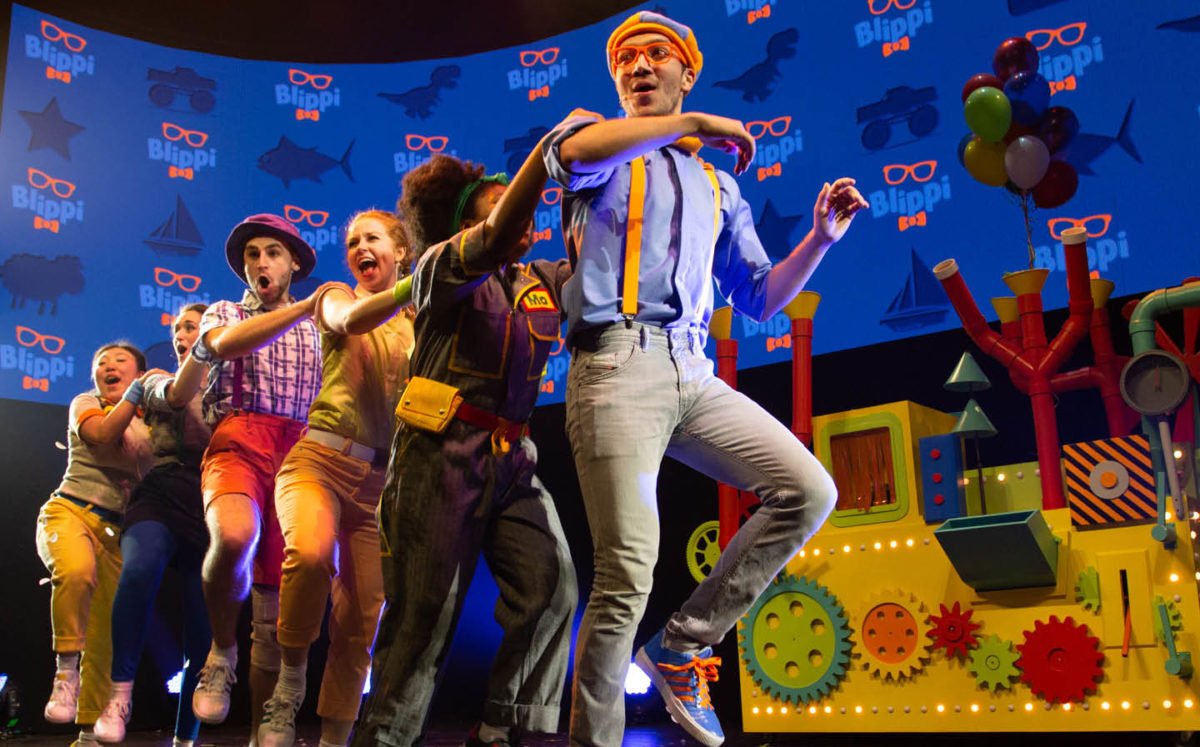 But Blippi is not dangerous for your kids. It is a little bit different from other kids learning shows. But if you have watched it properly, you will see that Blippi is a reliable platform where your kids can learn their initial things. So make learning easy for them.
Key Facts About Blippi
· Stevin John plays the character of Blippi.
· It is an American YouTube channel for kids learning.
· Stevin John was in US Air Force before making this channel.
· On January 8, 2014, he published his first video on Youtube. Now his videos are available on streaming platforms like Amazon, Netflix, etc.
· Moonbug Entertainment purchased Blippi in 2020 after the success of the channel.
· Blippi gets more fame when he makes his toys, learning books, and clothing items. This idea worked, and Blippi's Net Worth increased due to this business.
Conclusion:
This article contains all the necessary and exciting information about Blippi and Stevin John. John makes a good platform for the learning and enjoyment of kids. That's the reason Blippi is now dubbed into nine languages because people liked it so much. You can also learn about Net Worth and other exciting facts about Blippi's show. So here you can get all about Blippi and his complete success story.