Sarah Gelish, a vibrant soul, passed away unexpectedly on February 13, 2023, due to Epilepsy. Her departure leaves a void in the lives of her devoted husband, Andrew Gelish, and their daughter, Ava Emily.
The Gelish family eagerly awaited the arrival of a baby boy, expected to join them in July. Let us honor Sarah's memory and the love she poured into her growing family.
A Life of Achievement: Illuminating Education's Path
A Life of Achievement: Sarah Gelish's journey began in Danbury on January 15, 1991, where she was born to her proud parents, Delia and A. Henrique Pinheiro. She blossomed into an exceptional scholar, graduating from Brookfield High School with flying colors.
Fueling her thirst for knowledge, Sarah Gelish pursued higher education at both Southern Connecticut State University and Fairfield University, where she earned notable degrees.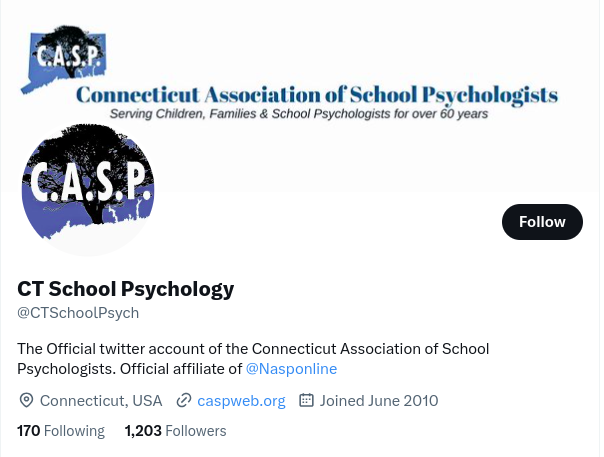 Her dedication and unwavering passion led her to be posthumously awarded a Doctorate in Educational Leadership from Fairfield University. Sarah's remarkable academic accomplishments reflect her insatiable drive for learning and her lasting impact on the field of education.
A Beacon of Support: Guiding Hearts and Minds
A Beacon of Support: Sarah's nurturing spirit thrived as a school psychologist at Meeting House Hill Elementary School in New Fairfield. Beyond her essential role, she held the distinguished title of a certified trainer for Physical and Psychological Management Training, empowering her colleagues with valuable skills. Not stopping there, Sarah dedicated her time as a coach for the Unified Sports Program, fostering inclusivity and teamwork.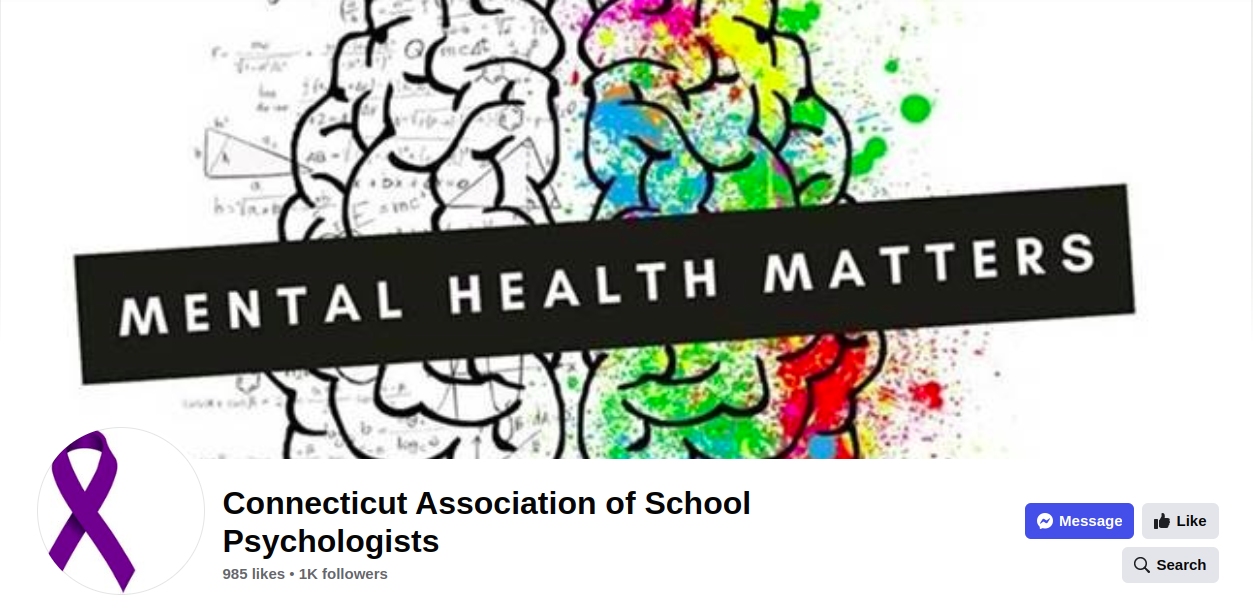 With boundless enthusiasm, she traversed classrooms, imparting lessons on cooperation, social-emotional learning, assertion, responsibility, empathy, and self-control to all students.
Sarah's unwavering commitment extended beyond academics, as she championed the importance of being an upstander and encouraged intentional acts of kindness. Her impact on the school community reverberates with love and compassion.
A Champion for Education: Empowering Minds, Shaping Futures
A Champion for Education: Sarah Gelish's unwavering dedication to children, families, and school communities in Connecticut spanned nearly a decade, leaving an indelible mark on the landscape of education.
A proud alumna of Fairfield University's esteemed school psychology program, she made her presence felt through her integral roles on the Connecticut Association of School Psychologists (CASP) board.
Rising to Leadership: Sarah Gelish Journey with CASP
Sarah's journey with CASP commenced in 2014 when she assumed the position of Graduate Student Liaison for Fairfield University. Her commitment and passion propelled her through the ranks, culminating in remarkable achievements.
She held pivotal positions on the board, including Chair of Professional Learning, 101st Secretary (2018-2019), 49th President-Elect (2019-2021), and the esteemed role of 44th President (2021-2023).
A Lasting Legacy: Pioneering Education and Inspiring Minds
Prior to her influential tenure at New Fairfield Public Schools, Sarah Gelish's commitment to serving children led her to intern at Middlegate Elementary School in Newtown. It was there that she honed her skills, embracing the opportunity to make a difference in the lives of young learners.
Sarah's legacy as an advocate and trailblazer in the field of school psychology will continue to inspire generations to come. Her profound impact and tireless efforts to elevate education in Connecticut will forever be etched in the annals of educational excellence.
Honoring the Legacy of Sarah Gelish
A Radiant Soul, Forever Missed: Sarah's vibrant spirit overflowed with boundless kindness, illuminating the lives of those she encountered. A true force of positivity, she dedicated herself to spreading love and uplifting both individuals and important causes.
Her profound impact on our community will forever be etched in our hearts as we mourn the loss of an extraordinary soul who left an indelible mark. Sarah's absence leaves a void that can never be filled, and her legacy of compassion will continue to inspire us all.
An Enduring Legacy of Love: Embracing Family and Friendship
An Enduring Legacy of Love: Sarah Gelish cherished memories are forever intertwined with her beloved family and a vast network of friends. While she is preceded in death by her grandparents, Emily and Antonio Jeronimo, and Eliza and Jose Pinheiro, Sarah Gelish's enduring presence lives on through her loving parents, Delia and A. Henrique Pinheiro. 
She leaves behind her dear sister, Vanessa Lynch, and her brother Kyle Pinheiro. Among the many lives she touched, Sarah's legacy of love extends to her niece, Makayla Lynch, nephews Rory Lynch, and Anderson Gelish, as well as her mother and father-in-law, Gregory and Carol Gelish, and her brother and sister-in-law, Gregory and Lindsay Gelish. Together, they form a testament to the profound impact Sarah had on those closest to her.
Celebrating a Life and Securing a Bright Future
Honoring Sarah's Legacy: Join us on Friday, February 24, 2023, from 4 to 8 pm at The Green Funeral Home, 57 Main St., Danbury, as we bid our final farewells to an extraordinary soul. In lieu of flowers, we kindly invite you to contribute to Ava's college fund through the donation link available on Sarah's website. Let us come together to celebrate Sarah's life and ensure a bright future for her beloved daughter.
Why did She cherished Life?
A Remarkable Soul Remembered: Sarah Gelish transcended her professional title, leaving an indelible impact on everyone she encountered. According to Gill Lopez, she possessed an extraordinary spirit that went above and beyond her role.
Whether it was a child, teacher, paraprofessional, or administrator, Sarah selflessly provided unwavering support, stepping in wherever and whenever needed. Her innate desire to help and her love for children extended to her colleagues as well, fostering a deep bond within the school community.
What was the cause of Sarah Death
?
While the cause of Sarah's untimely passing remains unknown as of Wednesday, the state Office of the Chief Medical Examiner is diligently conducting an autopsy to determine the cause. In the wake of this tragic loss, Principal Allyson Story penned a heartfelt letter emphasizing Sarah's cherished status as a "beloved" member of the staff.
Sarah Gelish's legacy lives on, forever imprinted in the hearts of those who knew her. Her remarkable character, selflessness, and dedication to making a difference in the lives of others continue to inspire and uplift the school community she holds dear. As we mourn her loss, let us celebrate the extraordinary life she led and the lasting impact she made on countless lives.
Honoring Sarah's Enduring Impact
An Inspiring Educator, Forever Remembered: Principal Allyson Story's heartfelt letter to families beautifully captures the essence of Sarah's profound impact. As an educator, she poured her heart into her students and colleagues, fostering a deep sense of care and support within the school community. Sarah's influence reached every corner of the classrooms, where she instilled invaluable lessons on cooperation, assertion, responsibility, empathy, and self-control.
Her passionate advocacy for being an upstander and spreading intentional acts of kindness left an indelible mark on our community. Sarah's presence will be deeply missed, but her legacy of compassion and dedication to nurturing young hearts will forever inspire us. Our thoughts and prayers are with her family during this difficult time as we remember and honor the remarkable educator who touched so many lives.
Tributes pour in for Sarah Gelish:
Community Unites in Grief: The New Fairfield Community stands together, rallying around the heartbroken family of Sarah Gelish. A wave of condolences and sorrow flooded social media platforms as people expressed their profound sadness.
Numerous individuals shared personal anecdotes, recounting their interactions with Sarah and the deep impact she had on their lives. Messages of strength and support poured in, offering solace to the grieving family during this challenging time.
Sarah's altruistic nature touched the lives of everyone she encountered, making the loss even more poignant. Her pure soul and selfless acts will be deeply missed, leaving a void that can never be filled.
As her family grapples with this unimaginable loss, our collective thoughts and prayers remain with them. May Sarah Gelish's soul find eternal peace, and may her memory continue to inspire acts of kindness in our community.