Josh Allen Girlfriend – In a shocking turn of events, the fairy tale romance between NFL star Josh Allen and his childhood sweetheart, Brittany Williams, has come to an unexpected end. After sharing a bond that spanned from their early years, the duo embarked on a romantic journey in 2017. Fate led Allen to the Buffalo Bills a year later, and Williams faithfully stood by his side as they embraced life in New York.
However, the whispers of a breakup became a reality in 2023, leaving fans bewildered. Brittany Williams, bidding farewell to Allen and their cherished memories, made a bold move by erasing all traces of their relationship from her Instagram account.
This unexpected twist in their love story has left fans yearning for answers and longing for their separation details. As speculation runs rampant, we can only hope that Josh Allen and Brittany Williams find happiness and fulfillment in their paths.
[powerkit_toc title="Table of Contents" depth="2″ min_count="4″ min_characters="1000″ btn_hide="true" default_state="expanded"]
Unveiling the Awkward Encounter: Josh Allen and Brittany Williams at the Kentucky Derby
In a whirlwind weekend at Churchill Downs, the Buffalo Bills' talented quarterback, Josh Allen, and his rumored ex-girlfriend, Brittany Williams, made headlines as they appeared separately. Speculation about their relationship status had been buzzing, and their recent activities only intensified the curiosity.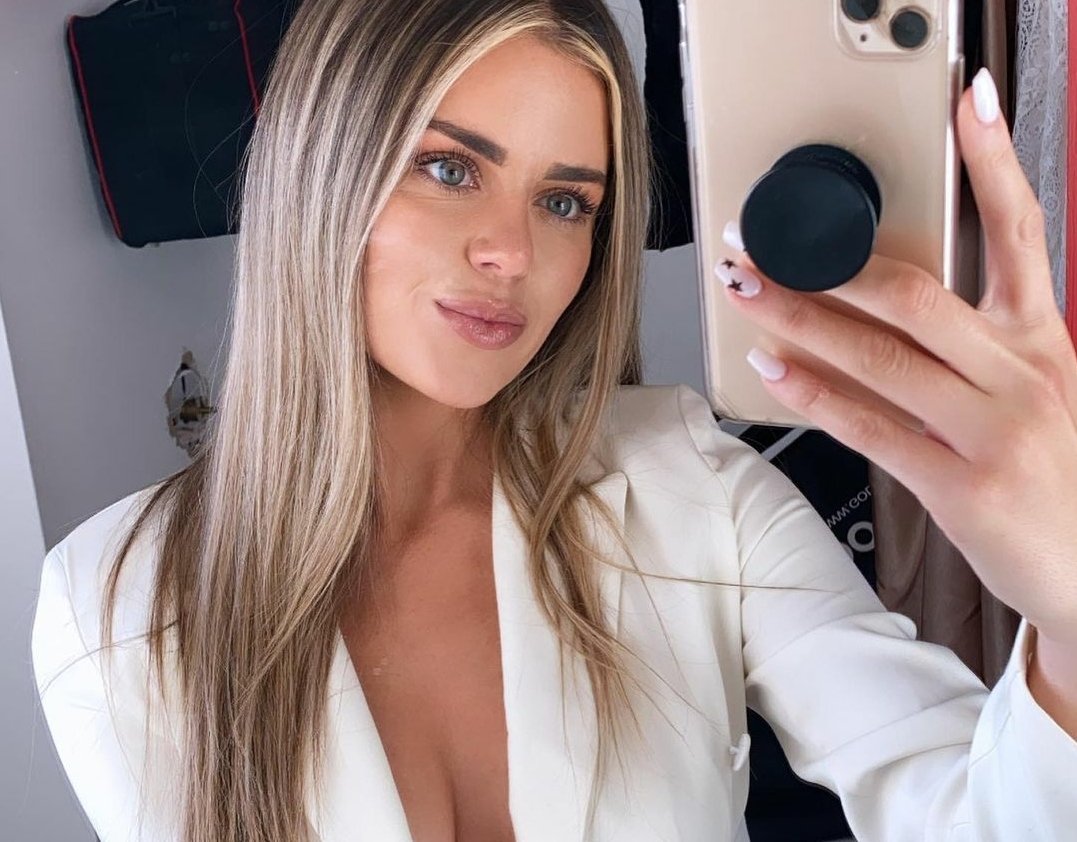 Williams and her close friend Karlee Zacky attended the illustrious Kentucky Derby. What caught everyone's attention was Zacky's Instagram Story, where she seemingly confirmed the breakup. Her caption read, "Now accepting husband applications @brittwilll," leaving fans astir with questions.
The couple, who had been together for over five years, faced breakup rumors when Williams unfollowed Allen on Instagram and celebrated her birthday without him. Adding a mysterious twist, Williams shared an enigmatic Instagram story featuring a heart-shaped cake adorned with the letters #MHWN. This acronym refers to the captivating relationship advice podcast "My Husband Would Never," leaving fans speculating about the status of Allen and Williams' romance.
Their love story began in 2017, rooted in a childhood connection. However, it hasn't been without its challenges. Williams recently revealed on Kelly Stafford's The Morning After podcast that Allen had ghosted her for an entire year, highlighting the complexities they've faced along the way.
As fans eagerly seek answers, the tale of Josh Allen and Brittany Williams continues to captivate, leaving them wondering about the twists and turns of their extraordinary journey.
Who is Josh Allen's Girlfriend, Hailee Stienfield?
Hailee Steinfeld, a dynamic force in Hollywood, has captivated audiences with her versatile talent and undeniable charm. Rising to prominence as a child actress in the critically acclaimed film "She's a Fox," Steinfeld's career has since soared to new heights.
Her remarkable performances in movies such as "Begin Again," "Romeo & Juliet," "Pitch Perfect," and "The Edge of Seventeen" have solidified her status as one of Hollywood's most accomplished actors. Not limited to on-screen excellence, Steinfeld has also showcased her vocal prowess in the popular animated "Spider-Man: Into the Spider-Verse" films.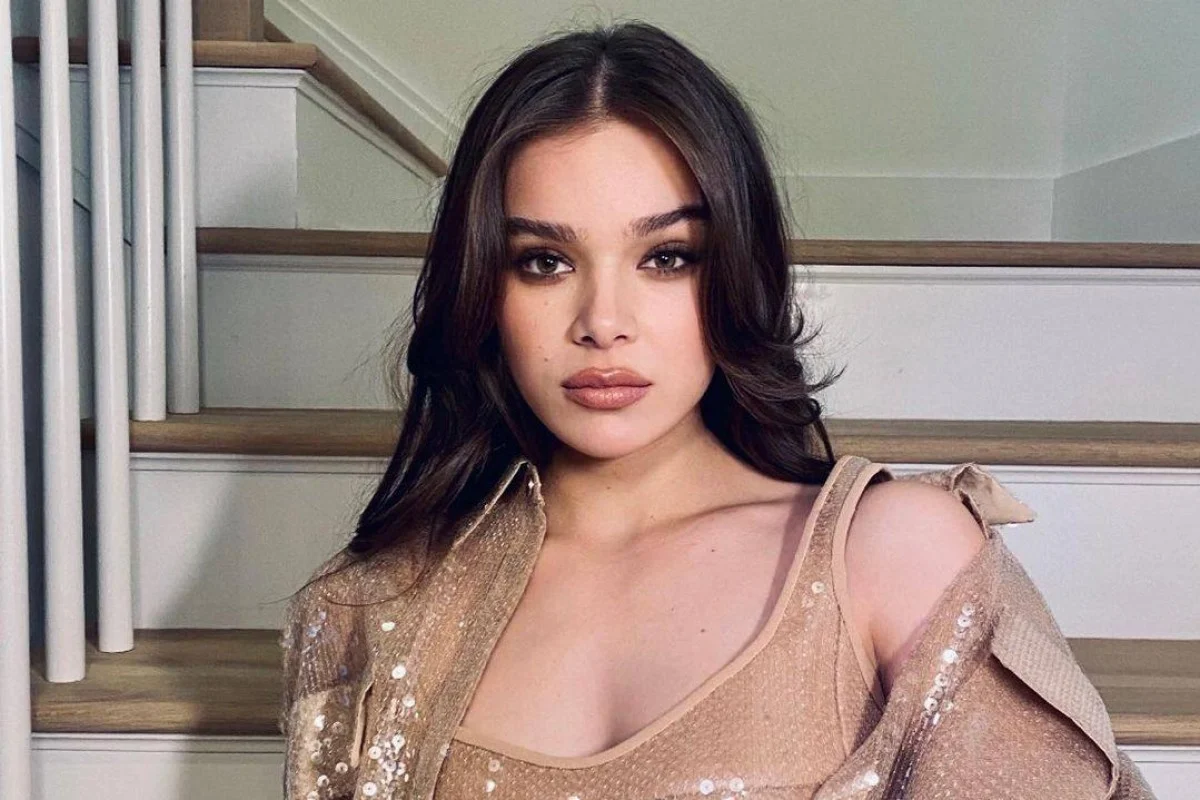 Beyond her acting achievements, Steinfeld has ventured into the realm of music. Signed by Republic Records, she has released two captivating EPs and a string of mesmerizing singles, showcasing her artistic range and musical prowess.
Born to Cheri and Peter Steinfeld in Tarzana, Los Angeles, California, Steinfeld's creative roots run deep. Her mother, Cheri, is an esteemed interior designer, while her father, Peter, is a dedicated personal trainer.
Within her family, artistic talent flows through her veins, with her paternal uncle, Jake Steinfeld, an accomplished actor and fitness enthusiast, and her great maternal uncle, Larry Domasin, a former child actor.
Hailee Steinfeld's Early Years in Agoura Hills and Thousand Oaks, California, Encompassed Ascension Lutheran School, Conejo Elementary, and Colina Middle School. Homeschooled from 2008 until her high school graduation in June 2015, she honed her craft and prepared to take the entertainment world by storm.
With her boundless talent, enchanting presence, and multi-faceted artistry, Hailee Steinfeld continues to leave an indelible mark on both the silver screen and the music industry, solidifying her position as a Hollywood powerhouse.
Are Josh Allen and Hailee Steinfeld Dating?
In a series of captivating photos, NFL star Josh and the talented "Most Girls" songstress Hailee were spotted together, igniting romance rumors. The snapshots captured a cozy moment as the two strolled hand-in-hand, with Josh wrapping his arm around Hailee. Their unspoken connection leaves fans eagerly speculating about a blossoming love story.
Did Josh Allen and Brittany Williams Break Up?
Amidst swirling dating rumors, NFL star Josh found himself in the spotlight again after fans speculated about his alleged breakup with long-time love, Brittany. The signs were hard to ignore as they seemingly unfollowed each other on Instagram and wiped away their shared memories.
While both Josh and Brittany have kept mum on the split rumors, whispers of a budding connection with Hailee have ignited curiosity, leaving fans eagerly anticipating the unfolding chapters of Josh's romantic journey.
Did Hailee Steinfeld Date Niall Horan?
Before capturing headlines with her rumored romance with NFL star Josh, the talented Bumblebee star, Hailee Steinfeld, had her fair share of high-profile relationships. One notable romance was with former One Direction member Niall Horan, which took place from late 2017 until December 2018.
Their paths first crossed during the 2017 "Jingle Ball Tour," igniting speculations of a deeper connection between them. When asked about the rumors, Hailee coyly addressed them, acknowledging the curiosity of fans while emphasizing the importance of personal boundaries.
In April 2018, the couple's relationship was confirmed when photos surfaced of Hailee and Niall sharing a passionate kiss during a magical date at Disneyland. The confirmation garnered attention, even prompting singer Shawn Mendes to refer to their romance as "common knowledge" in an interview with Access.
However, their love story faced its own challenges, and multiple outlets confirmed their split in December 2018. After the breakup, Hailee and Niall expressed their emotions through their music, releasing songs that alluded to their past romance.
Reflecting on his music, Niall shared in a March 2020 interview with Apple Music that he aimed to capture different perspectives on the relationship. He expressed contentment despite any potential selfish undertones, saying, "It's all good now."
Fast forward to the present, Hailee Steinfeld has once again found herself in the midst of swirling romance rumors, this time with NFL star Josh. The whispers of their alleged relationship started when Brittany, Josh's longtime love, unfollowed him on Instagram and erased traces of their connection from her social media.
While details of their breakup remain undisclosed, fans have been left pondering the reasons behind the split. The couple had been together for over five years and enjoyed a vacation together in March 2023. The removal of their relationship from social media platforms has only intensified the curiosity surrounding their separation.
As Hailee Steinfeld navigates the complexities of love and heartbreak, her journey captivates audiences with its twists and turns. From her past romance with Niall Horan to the rumored connection with Josh, the talented actress and singer continues to capture our attention as she writes the chapters of her own love story.
How old is Hailee Steinfeld, Josh Allen's girlfriend?
Hailee Steinfeld is 26 years old. Josh Allen, her boyfriend, is about 7 months older than Hailee.
What happened with Josh Allen and his ex-girlfriend?
Wild rumors have been swirling around Western New York, casting a shadow of uncertainty over the relationship between NFL star Josh Allen and his long-time girlfriend, Brittany Williams. Speculations arose when Williams removed all pictures of Allen from her social media and unfollowed him, hinting at a potential split in the Spring of 2023.
Josh Allen's girlfriend, Brittany Williams, with their dog, Sky. pic.twitter.com/QDMGlb6cJu

— Buffalo Rumblings (@BuffRumblings) November 19, 2022
Curiosity among fans escalated as a Twitter account named DeuxMoi suggested that Allen had impregnated a bartender, which allegedly led to the breakup. While DeuxMoi later deleted the story, the mere suggestion sent shockwaves through social media, leaving everyone questioning if there was any truth behind the rumors.
However, it's important to acknowledge that these speculations remain unsubstantiated and merely speculative theories. Neither Allen nor Williams has confirmed their separation publicly, leaving fans eagerly awaiting official statements or further developments.
In the midst of this swirling speculation, it's worth noting that Hailee Steinfeld, known for her notable roles in projects like Hawkeye, Dickinson, Pitch Perfect, and Spider-Man: Into the Spider-Verse, has been gaining recognition in the entertainment industry.
 On the other hand, Josh Allen continues to shine as the starting quarterback for the Buffalo Bills, earning the prestigious honor of a two-time Pro Bowler.
As the rumor mill keeps turning, time will reveal the truth behind Allen and Williams' alleged breakup. Until then, fans are left to wonder and anticipate further updates while Hailee Steinfeld and Josh Allen contiue to pursue their respective successful careers.